August 23, 1947 – August 3, 2020
It is with a heavy heart that I announce the death of my beloved husband (50 years) on August 3, 2020. I was with him at his bedside when the angels of heaven came for him to take him to his Lord Jesus.
He had a long hospital stay from June 24 to August 3. He was actually admitted for an infected wisdom tooth. Two days later he had emergency surgery for a ruptured duodenal ulcer. He was in ICU 3 times and on the ventilator twice. Because of the covid virus I was not allowed to see Ken until his last 4 days when he was transferred to Hospice. The family's prayer was "Lord, please take him home." My heart aches but I know Ken is in no more pain. (Written by his wife, Doris Wylie Fulton).
Ken had so many followers over the years and many dear Facebook friends. I know his writing touched many souls.
THE LIGHT-HEARTED ASTRONOMER OBSERVES AGAIN
That was then…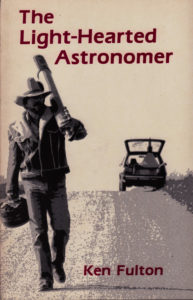 This is now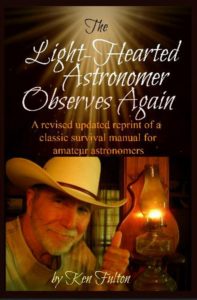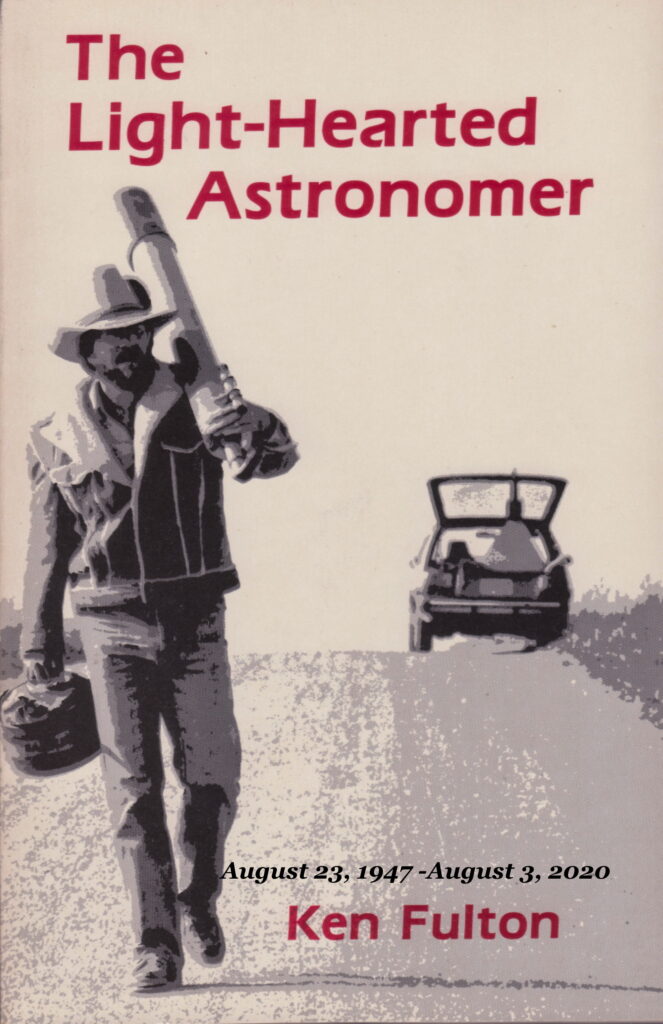 THE LIGHT-HEARTED ASTRONOMER OBSERVES AGAIN is now available at Amazon.com.
"The Light-Hearted Astronomer Observes Again" is a fresh new edition of 1984's self-help classic, "The Light-Hearted Astronomer." The original is widely considered to be the first survival manual for astronomy enthusiasts — an offbeat, inspiring classic in the genre. This new edition includes the humor and down-to-earth common sense that made the original so endearing to its fans. It's an easy, conversational read; no brag, just fact. Author Ken Fulton, the eponymous light-hearted astronomer, worked long and hard to update this reprint without destroying the text that made the first edition a bestseller. Fulton sincerely hopes that this version will satisfy not only present-day astronomy enthusiasts who are hungry for more than exotic, exclusive math and high-dollar techno gear, but also those precious tenderfoot beginners who are wandering aimlessly and sorely need advice from someone who has been there, done that, and survived to tell the tale. Anyone is free to pursue observational amateur astronomy in some fashion, providing they cultivate a willingness and sensitivity to see as they've never seen before. Today, the opportunities are boundless and surprisingly affordable – but it all begins with the opening of a naked eye. Aesthetic enjoyment for its own sake should not be discounted as a very good reason to pursue observational amateur astronomy; nor should lack of education, funds, or scientific inclination be determining factors. Amateur astronomy should be first and foremost a visual delight, not a search for answers, or an elitist club. More than anything else, the hobby is for the enjoyment of observers, not scientists. It is, if anything, a journey beyond the map . . . into spiritual territory.
Thanks, and Happy Star Trails!
Doris' Blog
My journey, accompanied by my husband, Ken Fulton, began in the summer of 2018 when he bought me my first telescope. I was awestruck while observing the Moon up close and personal . Soon, I began taking lunar images with my inexpensive 6-inch f/5 tabletop reflector telescope by using a simple Kodak camera hand-held to the eyepiece. After I had taken thousands of images of the Moon, our daughter suggested I put the pics in a portfolio of sorts. But I elected to go one step further: I put together my first book, MOON NOIR, Lunar Images by Doris Fulton, and had it published in a limited edition locally. My second book, also published locally, was MOON NOIR, Selected Lunar Images by Doris Fulton, Vol 2.
If anyone wishes to purchase these 2 volumes please contact me at dfulton1949@gmail.com.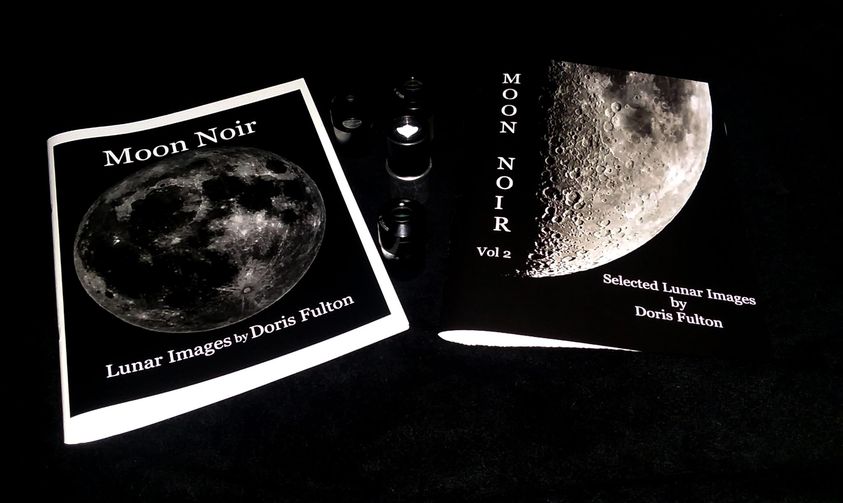 Ken and I proceeded to take more and more Moon pics, as weather permitted. At that point, I decided to publish my third book, MOON NOIR In the beginning, God… on Amazon.com, and then my fourth book, MOON NOIR, Ageless Lantern. But that wasn't the end of it! Years ago I had painted a picture of three furry animals on a snowy hilltop. As I kept looking at the painting hanging on the wall in our living room, I thought why not write a Moon book including these three adorable animals. And, hence, I wrote Making Friends with a Friendly Moon, a book for children ages K-4th grades.
Who would have thought that in the relatively short period of two years — at my advanced age, no less — I would have published all these titles? It was thanks to Ken who passed his God-given observing skills on to me…..and God's timing. In amateur astronomy circles, Ken has been well known as "The Light-Hearted Astronomer" since the book itself was published in 1984. He has been a dedicated amateur astronomer for over 60 years, so he knows a thing or two (or three) about the hobby. Together, we certainly make for an interesting, loving pair of stargazers — and that's a fact.
My three books, as mentioned above, can be purchased at Amazon.com.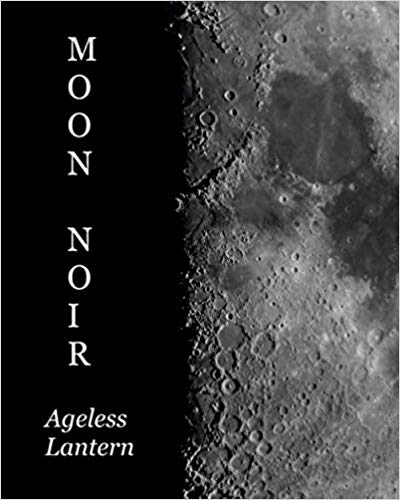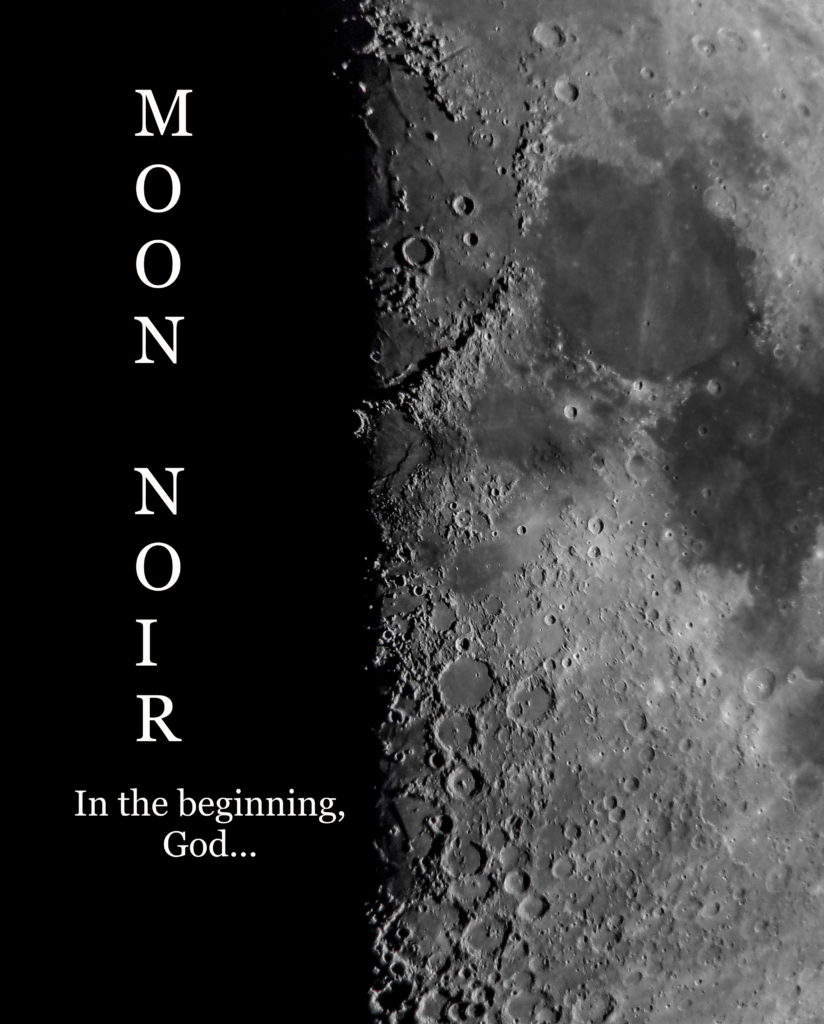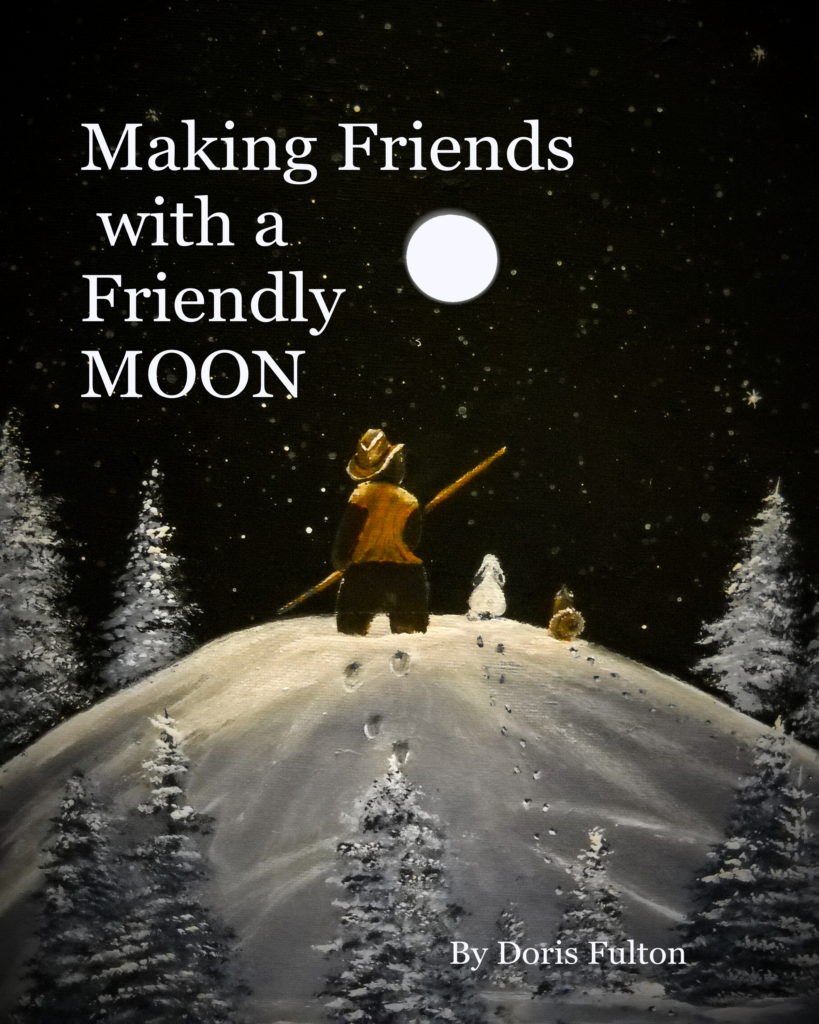 We are thankful every day for our journey together.  We just celebrated 50 years of marriage!
********************************************
Psalm 19:1 states "the heavens are telling of the glory of God; and the firmament shows His handiwork."