Moon Noir Images by Doris Fulton
Moon Noir Images by Doris Fulton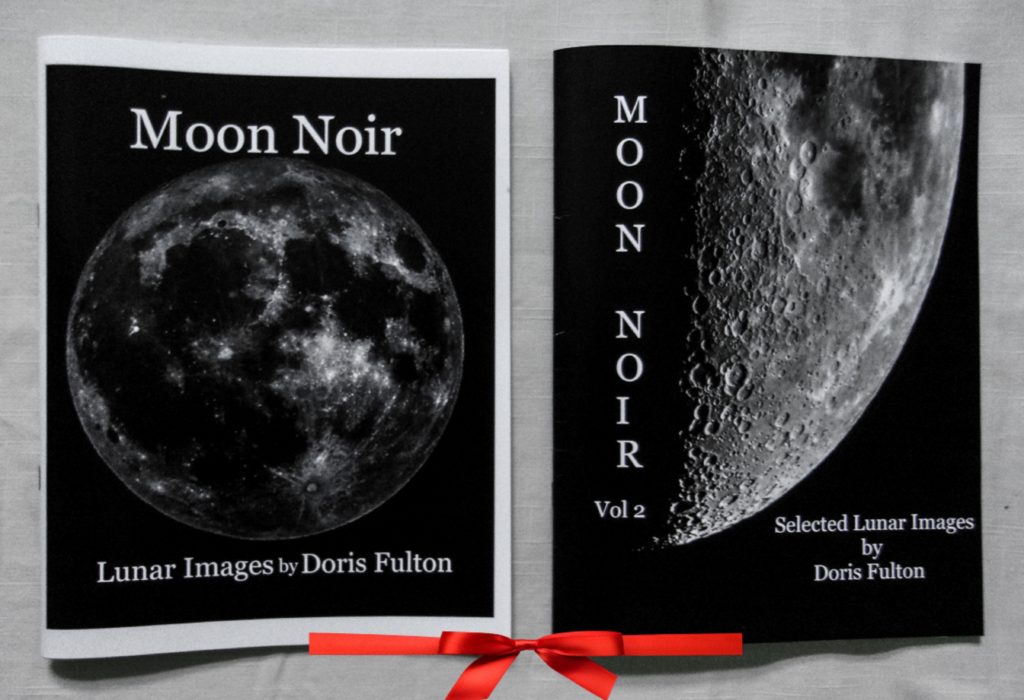 Due to the cost of International postage, the limited/signed editions of my Moon Noir books will not be available outside the United States. 
These lunar images are just a few you will find inside these two books.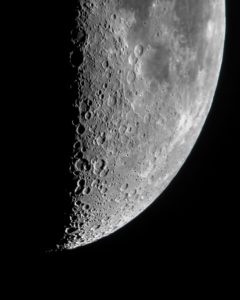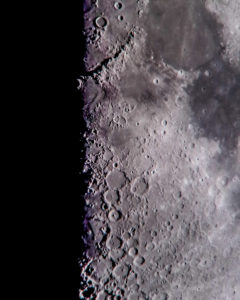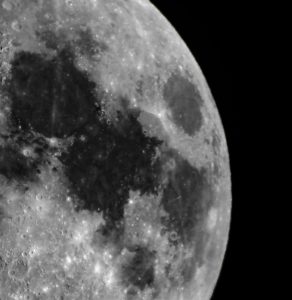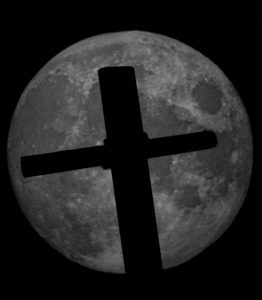 Vols I and II of MOON NOIR: Selected Lunar Images by Doris Fulton, are now available for purchase.  These special editions feature a bound-in limitation page signed by myself, Doris Fulton, and by my husband, Ken Fulton, The Light-Hearted Astronomer.  The first 100 copies ordered will be hand-numbered in order of receipt.   The remaining copies of the signed/limited print run will be duly noted with a silver-ink infinity symbol in lieu of a number.
Books will be shipped postpaid via media mail.  Delivery may take up to 3 weeks.
These books consists of my lunar images that were taken with an inexpensive Kodak camera hand- held to the telescope's eyepiece, and afterwards processed to render digital images that would transfer clearly to the printed page. I used two reflector telescopes: A 3.5 inch Maksutov-Cassegrain reflector, the retail price of which was under $200, and a 6-inch Newtonian reflector, which cost less than $400 new. This goes to show it is not necessary to spend an enormous amount of money on a telescope to capture pleasing images.
I have also included some inspirational selections that have meant a lot to me in my life.
Thank you!
Doris Fulton
(You are able to pay with PayPal or use your credit card.)