THE LIGHT-HEARTED ASTRONOMER OBSERVES AGAIN
Please check out my Facebook page  and my OBSERVES AGAIN FB page.
That was then…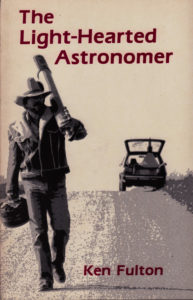 This is now…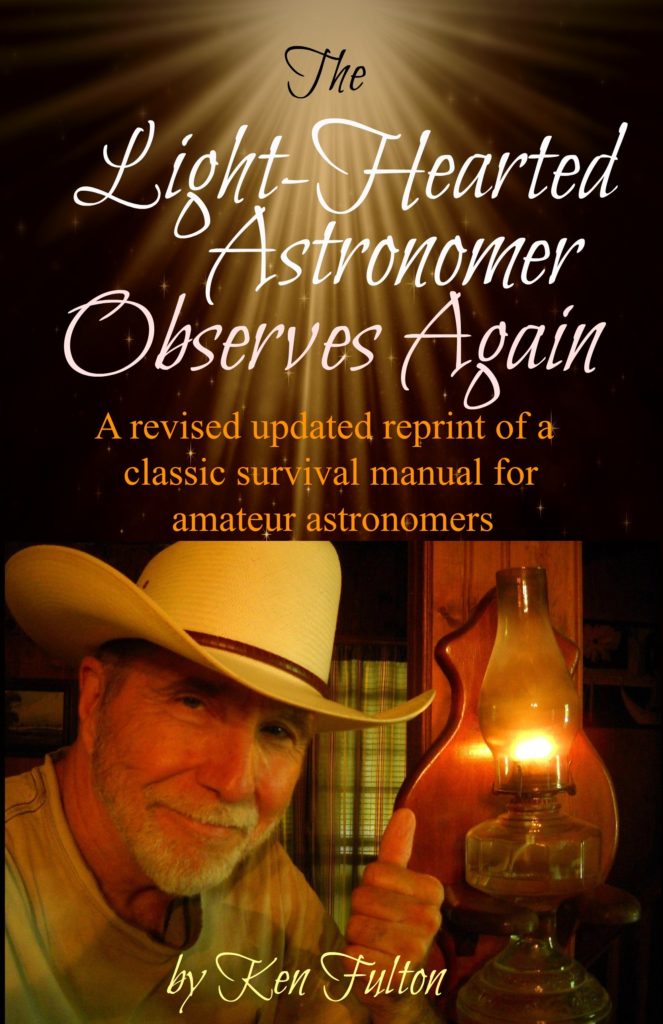 THE LIGHT-HEARTED ASTRONOMER OBSERVES AGAIN is now available at Amazon.com.
What you see above is the cover to the revised edition. For various reasons, this book is long overdue — a lot has been happening in the last year alone that has all but changed the face of amateur astronomy, and I have had to rewrite a number of new entries.  Much of the change is very good, but there are a number of facets of that new "face" that trouble me.
And then, to make matters better (or perhaps worse), I am including a long, uncensored, uncut, incendiary interview, which opens the book.  This I had not planned on, but when I agreed to do the interview, there was no going back.  An elderly telescope collector who has never been known as one to mince words interviewed me.  He was rather merciless with his questions, and I was brutally honest with my answers.  Including the interview actually delayed the publication more than two months, but that's a long story.  Including the interview also changed the personality of the revised edition.  THE LIGHT-HEARTED ASTRONOMER OBSERVES AGAIN is like no other astronomy book, amateur or professional..  No brag, just fact.  It may very well prove to be my undoing as an amateur astronomer.
Thanks, and Happy Star Trails!